Just this past Sunday, I had the privilege of co-hosting an amazing Women's Wellness Retreat.
It was truly a privilege and a blessing to have the opportunity to lead such an amazing group of women. We did yoga, colored, created vision boards, discussed healthy eating for the holidays and beyond, and even got to enjoy some massage, reflexology, and reiki services. It was truly a relaxing and fun day!
There were 25 women who participated ranging from ages 24 through 81! How incredible is that?!?
I hope I'm still doing yoga and staying involved and active at 81 and beyond, what an inspiration!
Of course, I have to share some pictures of this epic event...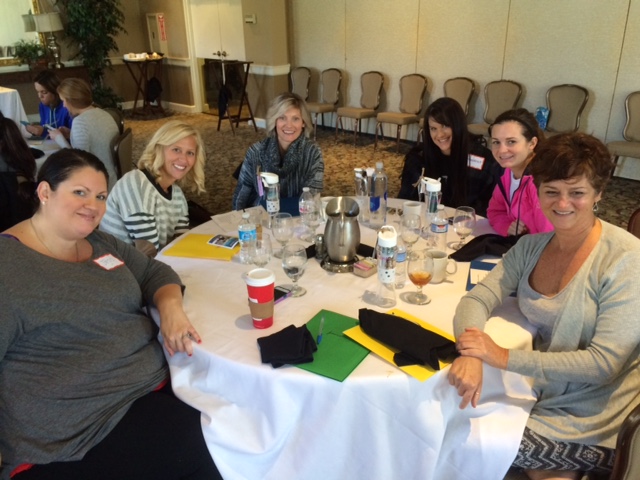 Such an incredible experience and I cannot wait to host another one in the future!
My big AHA from hosting this retreat was the reminder of how very important community is to us as humans. I may have gotten the opportunity to lead these women but what I received back from them was love, hope, and joy. (cliché, I know, but true!)
It's important to be connected to others, make new friends, share with old friends, support one another, laugh together, and enjoy our precious time with our community.
I used to be one of those people who had to do everything on my own. As if I had to prove to the world that I could do it all by myself, I was a big girl, I could handle anything. Us women tend to be really good at "doing it all ourselves."
While some of us may be able to achieve our dreams and goals all on our own, I have found that it can be much more enjoyable and much less stressful if we allow others to step into those dreams and goals with us.
On that note, I want to ask you....
where could you use some extra support in your life?
Maybe you're transitioning jobs. Maybe you're a new mom. Maybe you're suffering from grief. Perhaps you're trying to lose weight or become a healthier version of yourself.
Whatever it may be, I encourage you to find your people. Find your support and be open to the idea that support can turn up in your life in the most unexpected ways.
To community,